---
KENDRICK LAMAR ecco la cover di "Mr. Morale & The Big Steppers"
Scritto da Newsic.it il 11/05/2022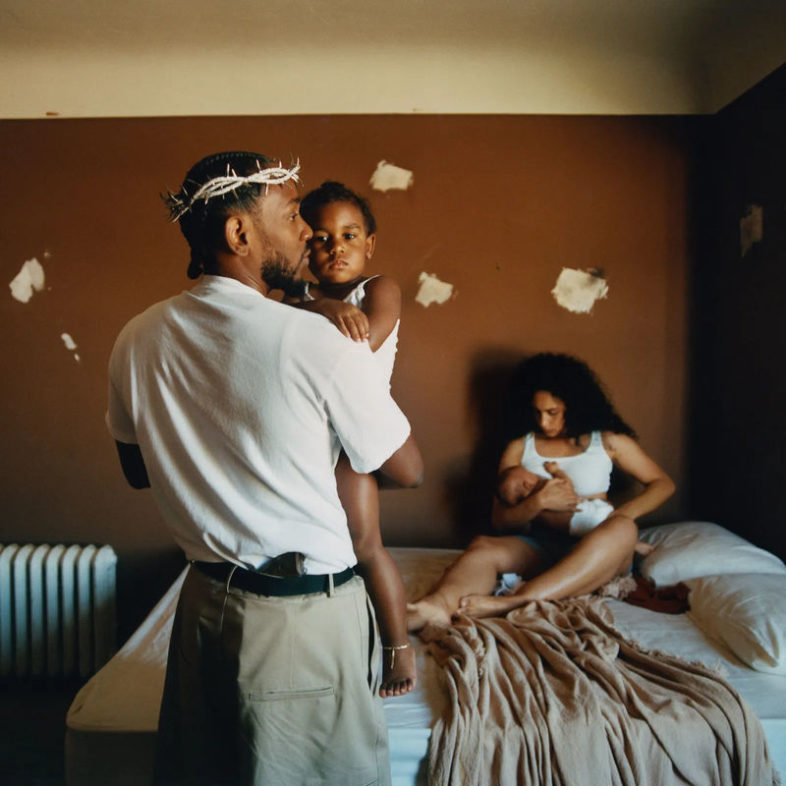 Kendrick Lamar ha rivelato la copertina del suo nuovo album "Mr. Morale & The Big Steppers" in uscita questo venerdì, 13 maggio.
La copertina, una foto scattata dalla fotografa del Bronx Renell Medrano, vede un Lamar con una corona di spine che tiene in braccio un bambino; sullo sfondo c'è 
Lamar ha recentemente condiviso la sua nuova canzone The Heart Part 5 e il video che mostrava la faccia di Lamar trasformarsi in deepfake di OJ Simpson, Kanye West, Kobe Bryant, Nipsey Hussle, Jussie Smollett e Will Smith.
I creatori di South Park Trey Parker e lo studio di Matt Stone Deep Voodoo erano dietro le immagini inquietanti del video; Lamar sta co-producendo una commedia in uscita con Parker e Stone.
"Mr. Morale & The Big Steppers" è il primo album del rapper dopo Damn. del 2017.
IL TOUR 
Kendrick Lamar sarà in concerto in Italia per un'unica data giovedì 23 giugno 2022 al Milano Summer Festival. 
WEB & SOCIAL 
https://www.kendricklamar.com/
https://www.facebook.com/kendricklamar
https://www.instagram.com/kendricklamar/
---