---
EMINEM il video di "Crack A Bottle" featuring 50 CENT e DR DRE [Guarda il video]
Scritto da Newsic.it il 02/08/2022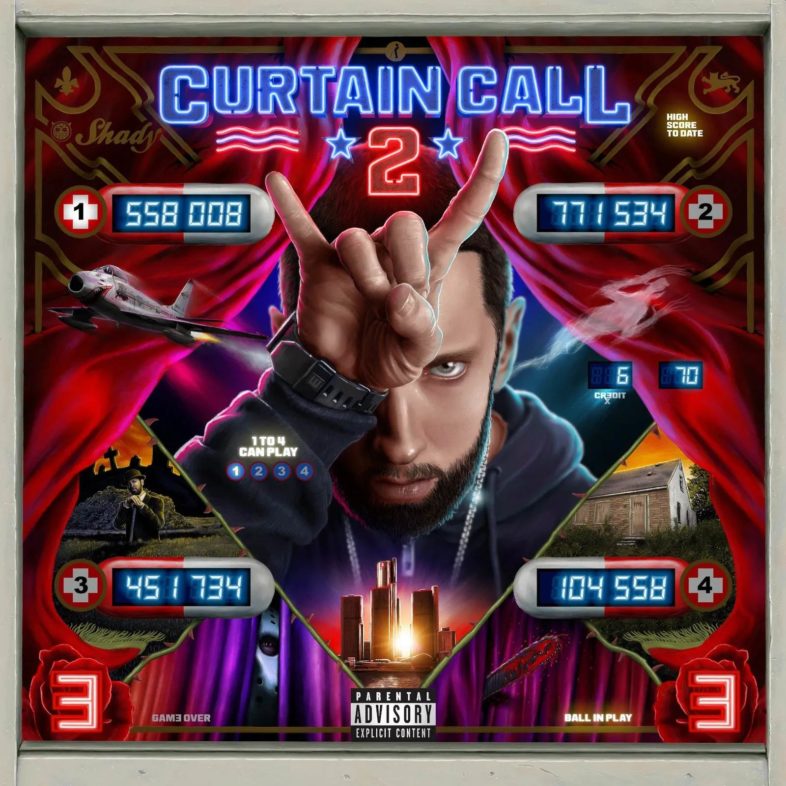 Eminem ha pubblicato su Youtube il video di Crack A Bottle, brano con i feat, di Dr Dre e 50 Cent.
La canzone, super hit del 2009 contenuta in "Relapse" del 2009, sarà inclusa in "Curtain Call 2" (in uscita il 5 agosto), una raccolta di successi composta dall'inimitabile produzione creativa dell'MC di Detroit dall'uscita nel 2005 di Curtain Call: The Hits. Curtain Call 2 includerà la musica di tutti i progetti Eminem da Relapse in avanti, inclusi progetti collaterali, apparizioni come ospiti, colonne sonore di film e, naturalmente, selezioni dai suoi album da solista.
Oltre alla versione standard, ci sarà un cofanetto in edizione limitata e una quantità limitata di vinili autografi disponibili sul sito ufficiale di Eminem.
Nella raccolta anche dei brani inediti come la collaborazione tra Eminem/Snoop Dogg  From the D 2 the LBC e il brano The King & I con CeeLo Green, tratta dalla colonna sonora del film biografico di Baz Luhrmann, Elvis.
Insieme alle due canzoni, ci sarà un'ulteriore traccia inedita nella raccolta, che verrà rivelata nelle prossime settimane.
IL VIDEO 
WEB & SOCIAL 
http://eminem.com 
http://facebook.com/eminem 
http://twitter.com/eminem 
http://instagram.com/eminem 
---