---
BACKSTREET BOYS per loro è già Natale! Annunciato il disco "A Very Backstreet Christmas"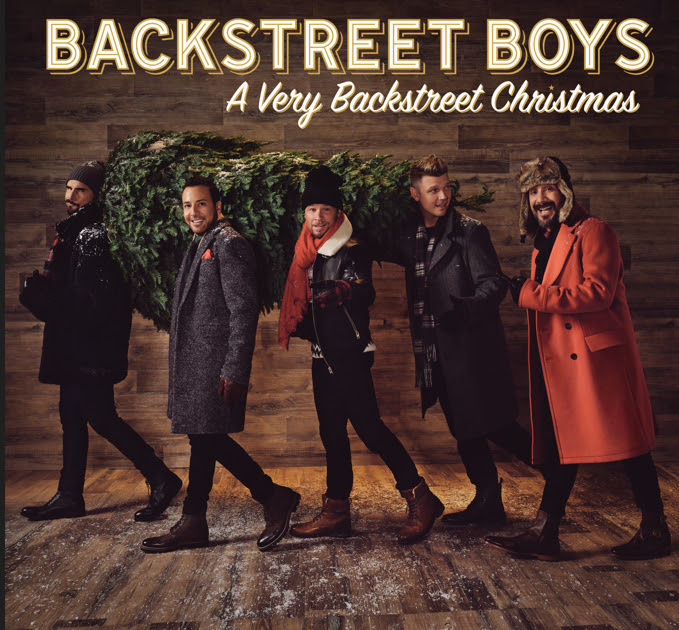 Il Natale arriva in anticipo quest'anno perché i Backstreet Boys hanno annunciato l'uscita del loro album di Natale "A Very Backstreet Christmas" che sarà pubblicato da BMG il 14 ottobre in CD e in digitale e il 2 dicembre in vinile.
Sono 30 anni che vogliamo fare un album di Natale e siamo oltremodo entusiasti che stia finalmente accadendo", racconta Howie Dorough, "Ci siamo divertiti molto lavorando su alcuni dei nostri classici di Natale preferiti e non vedo l'ora di far parte delle festività natalizie dei nostri fan".
"A Very Backstreet Christmas" è il primo album di Natale in assoluto dei Backstreet Boys e conterrà classici delle feste senza tempo come "White Christmas", "Silent Night" e "Have Yourself A Merry Little Christmas" più tre nuove canzoni originali "Natale a New York", "Together" e "Happy Days.".
Il disco uscirà in formato CD di 15 tracce che include due bonus track "Feliz Navidad" e "It's Christmas Time Again" e in vinile rosso in edizione limitata disponibile sullo store ufficiale del gruppo.
LA TRACKLIST 
White Christmas 
The Christmas Song
Winter Wonderland
Have Yourself A Merry Little Christmas 
Last Christmas 
O Holy Night 
This Christmas
Same Ole Lang Syne 
Silent Night 
I'll Be Home for Christmas
Christmas in New York 
Together 
Happy Days 
Feliz Navidad (bonus track)
It's Christmas Time Again (bonus track)
IL TOUR 
La notizia dell'album di Natale arriva mentre i Backstreet Boys sono attualmente impegnati nelle tappa nordamericana del loro DNA World Tour. Il tour è iniziato con quattro spettacoli al The Colosseum presso il Caesars Palace di Las Vegas ad aprile e, il mese scorso, si sono esibiti davanti a un pubblico tutto esaurito all'iconico Hollywood Bowl di Los Angeles. Il tour arriverà anche in Italia e i Back Street Boys saranno in concerto all'Unipol Arena di Bologna il 22 ottobre 2022.
La band ha organizzato esibizioni elettrizzanti, suonando un set che prevede trenta dei loro più grandi successi, offrendo ai fan l'esperienza dal vivo di una vita. 
WEB & SOCIAL 
---